Experienced Leader of JDH Structural Engineers, PLLC
Dan Hernandez, P.E.
Principal – Structural Engineer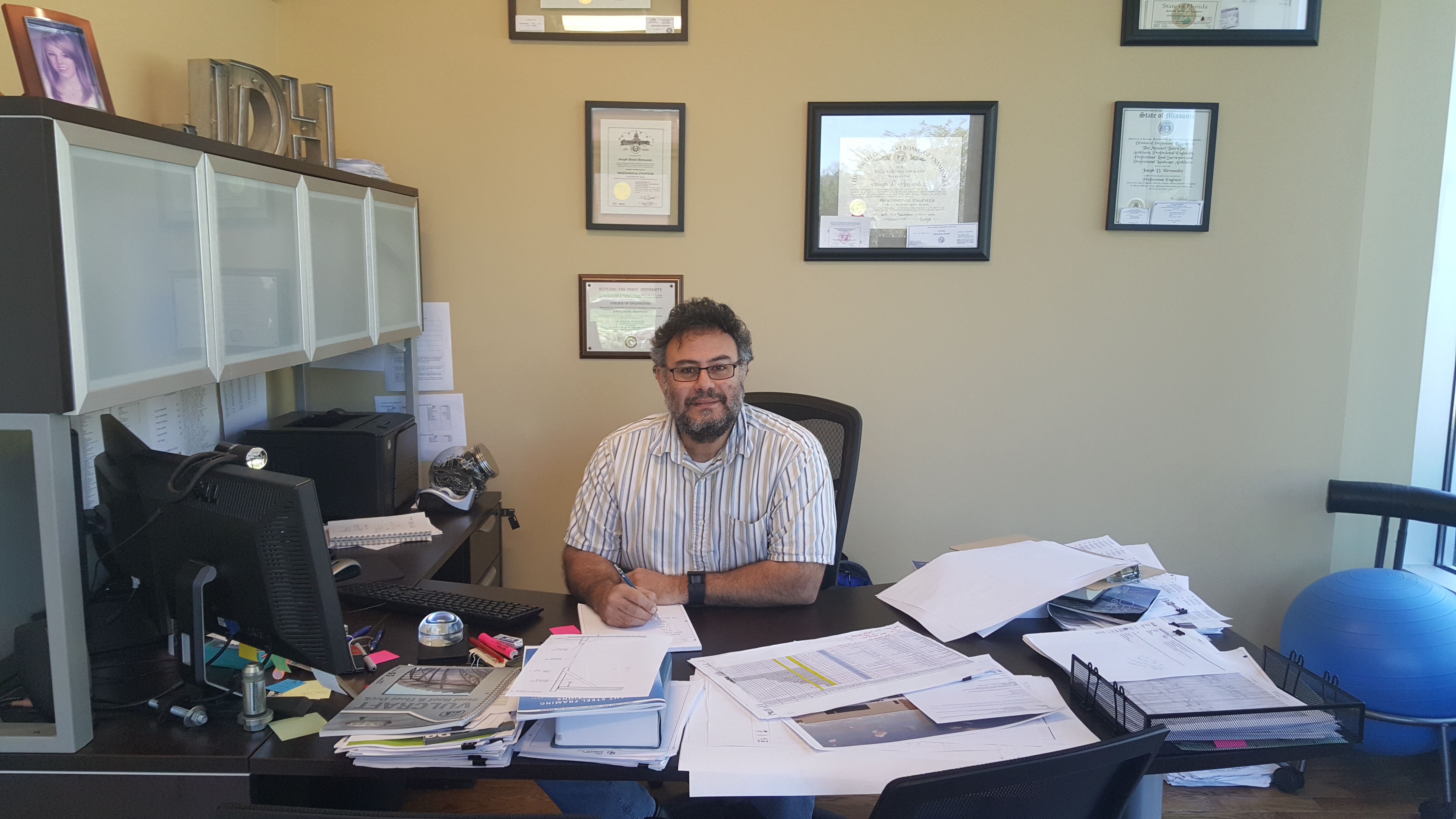 PROFESSIONAL EXPERIENCE
Dan Hernandez has over 20 years of Design experience in Engineering of Structures utilizing structural steel, cast-in-place reinforced concrete, wood and masonry. Dan has managed and designed projects including K-12, Higher Education, Hospitals, Medical and Corporate Offices, Residential mid-rise buildings, Retail and Churches.
His experience includes involvement in all phases of a design project including, complete analysis and design of structures, development of construction documents including structural specifications, coordination with other trades, review of shop drawings, and providing solutions to complex construction problems.
Able to recognize innovative design solutions that benefit everyone on the design team.
Since 2004 Dan has been self-employed, first as a founding Principal Partner of H&H Engineers and then as Principal of JDH Structural Engineers, PLLC which he formed in 2016.
JDH Structural Engineers became HUB approved in the State of North Carolina in 2016.
EDUCATION
Rutgers University, College of Engineering, New Brunswick, New Jersey, 1998, B.S. Civil Engineering, major included emphasis in Structural Design
Continues his education by attending seminars and researching publications on the latest technological advances within the industry
PROFESSIONAL REGISTRATION
Registered Professional Engineer in North Carolina and 16 additional states as well as the District of Columbia. Dan has an NCEES Record file for multi-state licensing as projects require.
PROFESSIONAL AFFILIATIONS
Active member of the American Institute of Steel Construction (AISC), Professional Engineers of North Carolina (PENC) and Structural Engineers of North Carolina (SEA)
CODES AND SPECIFICATIONS
NC Building Code with IBC Amendments, NYC Building Code, IBC, SBC, BOCA, UBC, LRFD, ASD, ACI, ASCE, NDS, ANSI
PROFESSIONAL ENGINEERING LICENSES
AL, AR, FL, GA, IN, IA, KS, KY, MD, MO, MS, NC, SC, TN, TX, VA, WV and The District of Columbia