Why JDH For Light Gauge Engineering?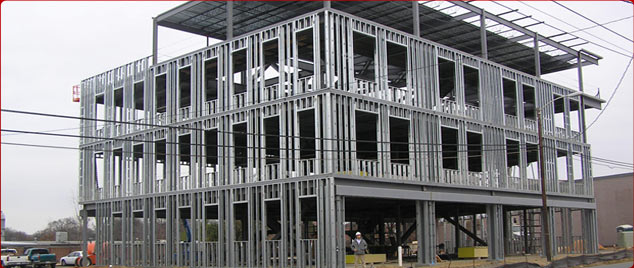 Light Gauge Engineers – Why JDH?
We believe the key to success is providing an extraordinary metal framing engineering service and product. What does that mean? Over the years we have learned what is important to our clients and assimilated these characteristics as part of our culture.
Responsive – Project time constraints create a need for immediate attention and we understand the importance of solving a problem quickly and delivering the solution.  We will make ourselves available when you need answers during design & construction.
Adaptive – We understand you have preferences that need to be incorporated into the shop drawings.  We adjust our design solutions to accommodate these preferences on each project.
Accurate – With our experienced light gauge engineers, state of the art structural analysis and design software, spreadsheets and QC process we deliver high quality accurate shop drawing & calculation packages.
Light Gauge Shop Drawing & Calculation Package Presentation – Obtaining approved shop drawings & calculations packages is of primary importance.  To ensure this, we provide full size shop drawings with full height wall sections and an easy to read organized connection package to encourage designer approval.  Everyone (including Architects & General Contractors) compliments our drawings.
Additional Benefits!
Save $$$ Using Independent Light Gauge
Engineer; don't use supplier that specifies their
own product.
Free Lump-sum pricing makes budgeting simple.
Free preliminary member sizing to help facilitate
your bid estimates.
High quality, well detailed and installer friendly
shop drawings.
Responsive service during design and
construction.
2-3 week turnaround on most projects.
Accurate and comprehensible calculations.
Competitive pricing.
FTP site available for effortless drawing transfer.
Engineers available to discuss options and alternatives.
Even More Benefits!
We minimize any proprietary connection requirements in order to save money; however, if we must use them, we provide you with 3 alternates (i.e. TSN, Dietrich, Marino-ware, etc.) on the shop drawing package.
We have extensive experience with all buildings types including both non-load bearing and multi-story load bearing buildings (i.e. hotels, dorms, etc).
We will provide you with an example set of shop drawings by request via email in .pdf format for your review.
We understand the thought process of the architect / engineer of record and utilize this experience to ask / receive questions to keep the production moving forward.
We provide services throughout the United States and its territories.
WE OUTPERFORM OUR COMPETITION!