SERVICES: WHY JDH ENGINEERS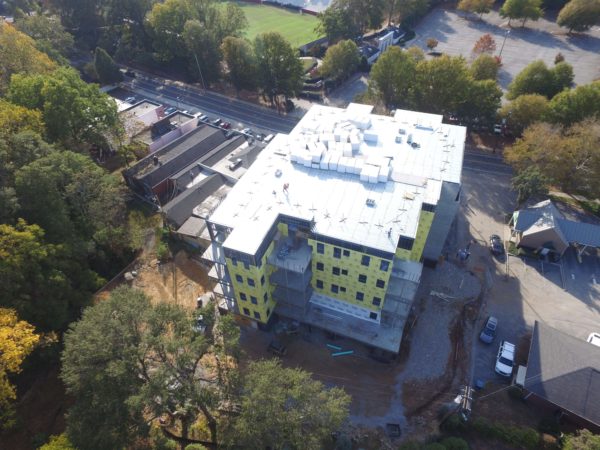 Structural Engineer of Record Services – Why JDH?
Because we regularly work for Architects (as the Structural Engineer of Record) and Contractors (as the Light Gauge and/or Connection Design Engineer), our structural design solutions are undeniably superior to our competition. We immediately see ideal component interface solutions that benefit the designer, constructor and owner saving time and money on every project.
JDH Structural Engineers is now best characterized as:
Responsive – Project time constraints create a need for immediate attention and we understand the importance of solving a problem quickly and delivering the solution. We will make ourselves available when you need answers during design & construction.
Flexible – Ensuring the vision becomes a reality is of primary importance and we strive to create solutions that satisfy architectural objectives and functional criteria. We use advanced software and modeling techniques to find solutions where others cannot.
Creative – One of our primary contributions is innovation. This demands creative ideas that require focus and determination to find the optimal solutions in terms of function, economy and simplicity.
Accurate – With our state of the art structural analysis and design software, we deliver high quality designs that are accurate, on time and  within budget.
Attentive to Detail – Clear and consistent design  drawings benefit everyone by minimizing problems throughout the design and construction phase. REVIT & AutoCAD software, with effective use of LISP routines and Q-Notes enable us to create details quickly, accurately and consistently.
Thorough – Extraordinary coordination effort combined with our in house QC program on every project will enable us  to gain and keep your business. We  provide value-added coordination  meetings – offering clear, responsive solutions, to ensure our drawings are coordinated with the design team. This will ultimately save everyone time and money. We are your best resource for structural engineering and consulting.
We are confident our business philosophies, enthusiasm, creativity and professionalism will help us gain and keep your business.